2023 National Hard Antler & Velvet Competition
Saturday 25th February 2023
"Setting new benchmarks for the future of New Zealand Deer"
Event Information
Date: 25th February 2023
Venue: Waipa Racecourse, Racecourse Road, Te Awamutu
Time: 4.30pm onwards. Velvet viewing 6.00pm
Dinner: $70pp bookings essential Bank Account 03 0442 0297331 00
Drinks: Cash required for a ticket system $5 beer & Wine, $2.50 non alcohol
Accommodation: Te Awamutu has limited accommodation available for 25th February, try Cambridge, Otorohanga, Hamilton Jet Park Hotel (Airport), Hamilton or Rotorua.
Host: Waipa Branch of NZDFA. Contact Leith Chick 07 872 5551
Competition Classes and Sponsors
1. 1 Year Old Red Hard Antler - Rockvale Deer Stud
2. 2 Year Old Red Hard Antler - Lynne Rhodes AI Services
3. 3 Year Old Red Hard Antler - Tower Farms
4. 4 Year Old Red Hard Antler - Crowley Deer
5. 3 Year Old Fallow Hard Antler - NZ Fallow Deer Society
6. 'Sire of Three' Hard Antler - LJ AI Services
7. 2 Year Old Red Velvet - Foveran Deer Park
8. Red Deer Super Heavy Weight 10kg+ Velvet - Tradedeer.co.nz
9. 2 Year Old Elk/Wapiti Velvet - Elk Wapiti Society NZ
People's Choice Hard Antler - Crystalyx NZ
People's Choice Velvet - Ultra Scan, Raewyn Cunliffe
Supreme Trophy Award (Hard Antler) - Peel Forest Estate
Hosted by the Waipa Branch of the NZDFA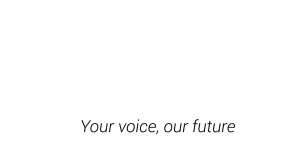 Enquiries to:
Any queries, please contact Waipa Branch Chair Leith Chick on 07 872 5551.
Send entry forms and advise dinner bookings to Helen Clarke campbell.clarke@xtra.co.nz or 07 8732785 or txt 027 2715015 by 17th February 2023.
Drop Off at Venue: Wednesday 22nd February 2023 1.00 pm
Transportation contacts:
Provelco
Ross Chambers 027 280 5586
Ross Moore 022 059 9005 - Waikato/BOP
Provelco Head Office: 26 Sonter Road, Wigram, Christchurch
Disclaimer: Provelco we will make every endeavour to get competition heads to/from the competition these are sent at the competitors risk, not Provelco's.
PGG Wrightson (clients only)
Graham Kingsman 027 422 3154
Ron Schroeder 027 432 1299
Murray Coutts 0274039377 A/H 03 614 7093
John Williams 027 241 4179
Ben Beadle 0277287052 A/H 03 2496008
Steve Annan 027 215 6671
-------------------------------------------------------------------------------------------------------------------------------------------------------------------------------------
Check List
1. All entries need to be clearly identified as competition entries
2. NVSB Identification Tags on all heads.
3. Include a copy of the Entry Form and Return Form in a waterproof sealed bag to ensure clear documentation and tracking of heads for judging and return.
4. Heads must be at Transportation pick up points as advised by Transporting Companies by date/time. NO EXCEPTIONS.
5. Email a copy of the Entry Form to: campbell.clarke@xtra.co.nz by 17th February 2023
6. Entry Fee $50.00 per entry paid by 17th February 2023 to Westpac 03 0442 0297331 00
7. Hard Antler Heads have been cleaned/water blasted.
8. Contacted transportation companies Provelco or PGG Wrightson (clients only)
9. Booked and paid for Dinner $70pp if attending Westpac 03 0442 0297331 00 Advise Helen Clarke email: campbell.clarke@xtra.co.nz or 07 8732785 or txt 027 2715015 by 17th February 2023